Them Shiny Pearls!
Posted On 8th October, 2012 @ 00:00 am by Roshni Raj
Monday morning madness is life's way of saying "goodbye weekend". Well not anymore!
Our style mantras have been up in sky and those creative hands have been working since forever to put such a fabulous event like the Wills India fashion week happening in Delhi. Finely premeditated and designed prints, colours and patterns put together to form jaw dropping pieces is truly a gifted art of the mind and body synchronization.
Asymmetrical tunics have really caught our attention. Collared or a drooping of shoulder, we love how tiny details can make something look so stylish. We figured printed ones add more vogue, but if you have the knack of accessorizing a plain one with popular moods, there isn't anything that can beat that.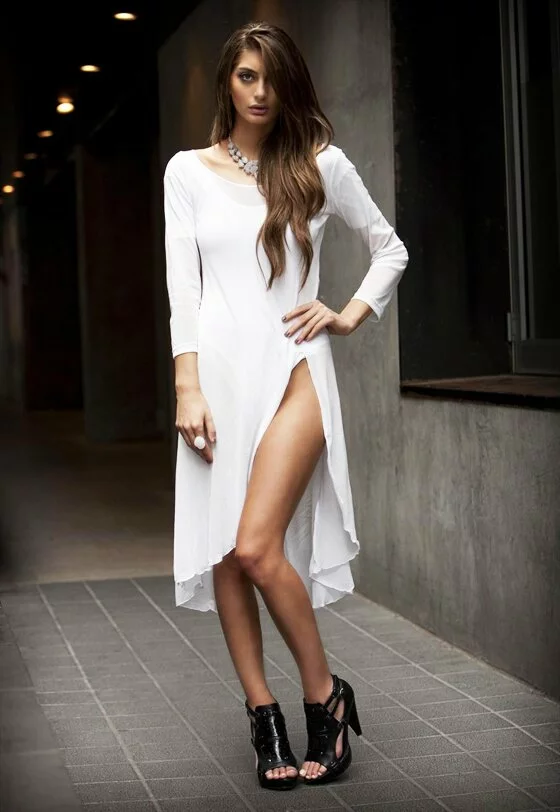 Spartaaa! No not swords and blood, we're talking about their footwear. The love gladiators have emerged like a wave and all our dresses and short skirts love being paired with them. We spotted animal printed ones which we're quite fancy. We love!
Te Amo Pearls! We've been feeling the mode for a white wash in our wardrobe. Pairing a simple pearl necklace with a tube corset or an off shoulder top is absolutely a favourite. Sleek and stylish, it goes with block prints, stripes and bold colours. Now that is something we all love isn't it?
Bringing back those sixties eyes, we're completely loving the extensions that kohl draws to highlight those beautiful Indian eyes. Long lashes and fish extensions, as they call it, we absolutely dwell upon eyes that speak a million words.
Also, keep a tab on the fashion week; you might just find your next piece of unique investment!
Image Courtesy: ibtimes.com, deejayspeaks.blogspot.com, lajoliemaisonette.com, jadorefashion